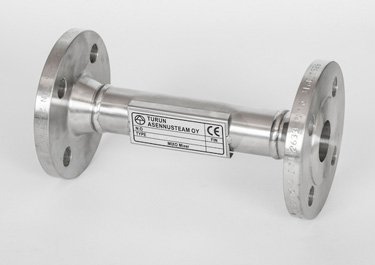 MIXO™ -mixer static pipe mixers
The MIXO™ series static pipe mixer is well suited for the dissolving and dosing of chemicals, polymers, colour and glue additives in the paper industry. It is also well suited for numerous other industrial processes.
The MIXO™-Mixer static pipe mixer is a quality product made in Finland and will have a long operating life. The installation is effortless using the existing flange or screw type couplings. After installation, the mixer is completely maintenance-free.
We manufacture MIXO™-Mixer static pipe mixers from the EN 1.4404 (acid-proof steel) material according to DN15-DN400 sizing and the customer's needs.
A four-phase mixing process takes place in every mixing element of the MIXO™-Mixer.
Contact ›