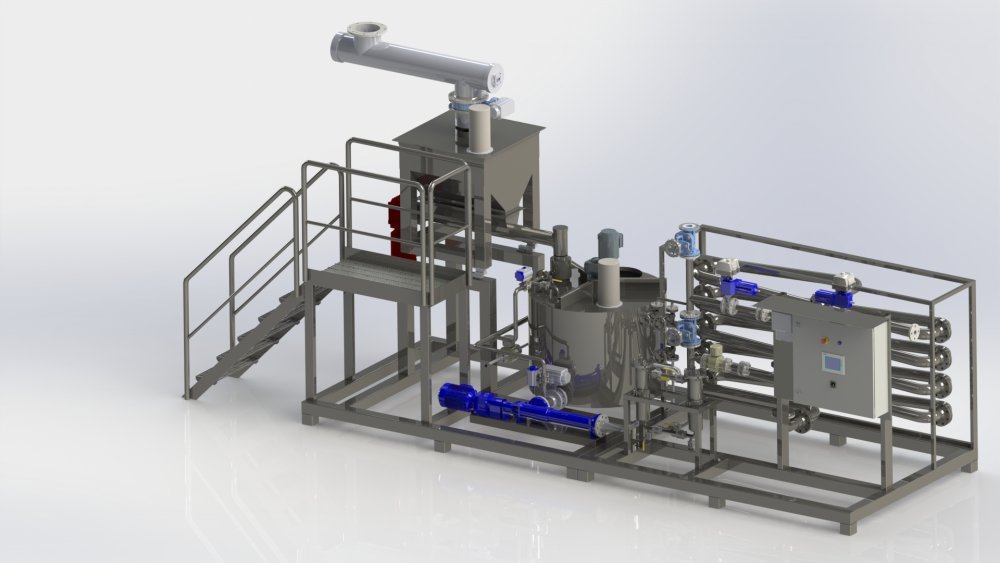 MIXO™ starch unit
The MIXO™ starch unit has been developed with the paper industry's slurrying and cooking processes in mind.
The system consists of two separate modules.
module 1, slurry unit
module 2, starch cooker
The system comes in two sizes
MIXO™-RC1 10-50 l/min
MIXO™-RC2 50-100l/min
The system is equipped with a Siemens S7 logic centre. The other option is to connect the unit into the factory's control system.
Contact ›